AVNU Milan Certification
Founded by Intel and Cisco, the Avnu Alliance is committed to establishing and certifying the compatibility and interoperability of products using Time-Sensitive Networking (TNS). Applicable in the audio-visual, automotive, and industrial industries, Allion provides Anvu Milan product certification testing and related technical consultations, ensuring products meet Avnu Alliance standards.
Contact Us
Avnu Advanced Certification Program and Milan Certification Services
Authorized by the Avnu Alliance as a third-party Recognized Test Facility (RTF), Allion now provides Avnu and Milan Certification test services. Allion follows all Annu Alliance specifications and procedures when assisting vendors in verifying a product's TSN/AVB characteristics and compatibility with other Avnu products. Allion also offers related technical support and a flexible test schedule, helping vendors reduce development time and costs.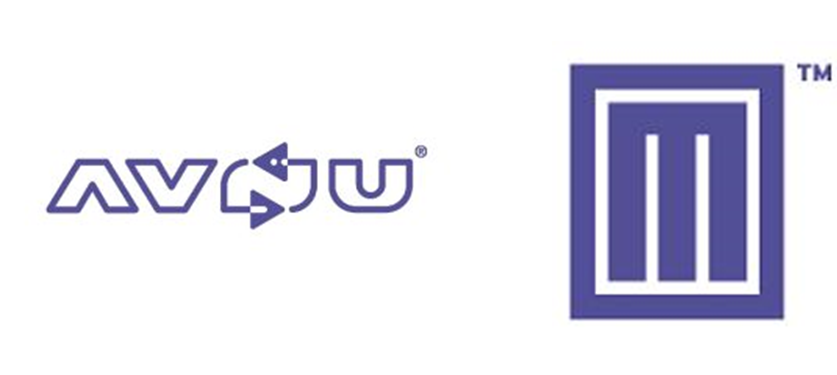 Avnu Advanced Certification Eligibility
To be eligible to conduct the certification test, vendors are required to have Avnu Alliance membership. Membership is further divided into three types: Promoter, Adopter, and Milan Associate. The Milan Associate is a membership type designated for audio product vendors, of which certified products are named Milan Devices.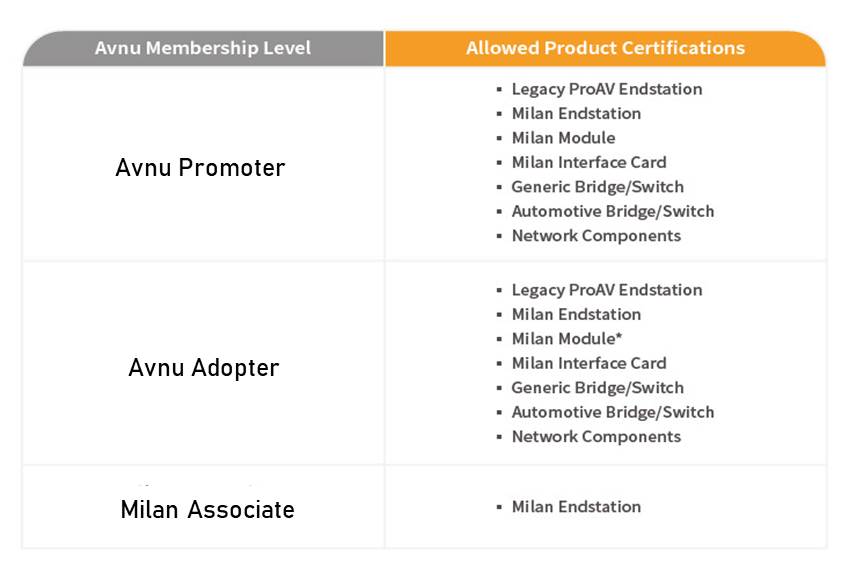 Avnu Advanced Certification Procedure
Become an Avnu Alliance member and pay the annual membership fee.
Register product information in the Avnu Certification Management System.
After confirming product registration, Avnu notifies the vendor and Allion Labs of the test ID (TID), test version, CRSL version, and other associated information. A PIXIT file showing product. capabilities will be created from the product registration information and the RTF will use the PIXIT to conduct certification testing.
Once the product passes the certification test, Allion produces a certification report for vendor and alliance review.
After Avnu approves the certification report, it will issue the Certification ID (CID) and publish the product information on the Avnu Alliance Website.
Milan Associate Services
Avnu has two certification approaches: the Quick Test Certification and Standard Certification.
Quick Test Certification:
Upon registration, applicants must provide the alliance a pre-tested result for review, and then send product hardware, software, and firmware to the RTF. The Alliance will ask the RTF to conduct a Quick Test, and the RTF will pass the test result on to the Alliance for review.
Standard Certification:
An Avnu RTF conducts a complete certification test and passes on the test result to the Alliance for review. A complete test by a third-party RTF can prevent divergences between the pre-test result and the third-party RTF result which can prolong the certification process.
Please see the table below:
Standard Certification
Quick Test Certification

Perform Testing by

RTF

Applicant & RTF

Testing Requirement

RTF: Full Tests

Applicant: Full tests




RTF: "Quick Test"

Requires Member uploads Signed Test Results from Recognized Tool

No

Required

Requires RTF uploads test results

Applicant Results: N/A




RTF Results: Required

Applicant Results: Required




RTF Results: Required
Milan Associate Services
Milan End Station Validation Test

Milan Bridged End Station Validation Test

802.1AS Time Synchronization
Milan Associate Suitable Products
Professional audio terminal equipment that supports Milan specifications or modules
Professional audio terminal equipment with small bridge ports
For more information, please see the Avnu Certification Overview or consult Allion directly at us_service@allionusa-sgs.com.
Related Tests